ItalianCarParts.Com
5665 Hood Street #515, West Linn, OR 97068 USA
Telephone: +503.655.9811
Home On-line Catalog Order Form Contact Us
---
Parts for Lamborghini Models
Link to our Secure Order Form at the end of the page.
Be sure to visit our Lamborghini Rebuilt Parts Section
---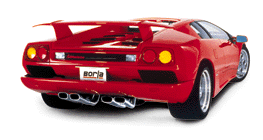 Belts & related parts
Countach models
Belt, AC: #lm4513741 $69.95 ea
Belt, Air conditioner: #lm4513741 $29.50 ea
Belt, Air Pump, specify length: #lm46220 $54.95 ea
Belt, Alternator, with teeth: #lm1613915 $89.95 ea
Belt, Alternator, serpentine V belt: #lmASB $189.95 ea

Brake Systems & related parts
Countach models
Brake booster and master assembly, rebuilt: #lm2651A $1,375.00*
Brake booster rebuild kit, Countach: #lmSP2651 $349.50 kit
Brake Booster Hose, for booster only, 12mm ID: #fr110198 $11.95 per foot
Brake Booster Hose, for booster only, 13mm ID: #fr110199 $12.95 per foot
Brake Caliper Rebuild Kit, Front, Countach: #lm6922 $269.75 per caliper
Brake Caliper Rebuild Kit, Rear, Countach: #lm6924 $289.75 per caliper
Brake Caliper Rebuild Kit, Front, Countach Anniversary: #lm6922A $369.75 per caliper
Brake Caliper Rebuild Kit, Rear, Countach, Anniversary: #lm6924A $389.75 per caliper
Brake hoses, front & rear, requires 1 per caliper, all Countach models: #lm32086 $89.75 ea
Brake system flex ducting, 3.5 cat: #ZSNF3.5 $25.75 per foot
Brake Light Switch: #lmBLS $84.50 ea
Brake Master/Servo assembly, rebuilt: #lm4219271r $1,895.00 ea *
Brake Master Cylinder, Countach rebuild: #lm4219032 $649.75 ea *
* core in advance required
Brake Master Cylinder, Countach LP400, rebuild: #lm4210738 $649.75 *
* core in advance required
Diablo models
Brake booster and master assembly, rebuilt, non ABS: #lm4224655r $1,875.00 ea *
Brake caliper hose, front, requires 1 per caliper: #lm3129881 $197.75 ea
Brake caliper hose, front, requires 1 per caliper, rebuild your original: #lm3129881R $147.75 ea *
Brake caliper hose, rear, requires 1 per caliper: #lm3229882 $329.50 ea
Brake caliper hose, rear, requires 1 per caliper, rebuild your original: #lm3229882R $229.75 ea *
Rear emergency brake pad set, Diablo: #lm3329907 $187.50 set
* core in advance required
Gallardo models
Front brake caliper, NEW: #lmg4006151F $1,889.75 per caliper*
Rear brake caliper, NEW: #lmg4006154R $1,889.75 per caliper*
Brake caliper hose, front or rear, requires 1 per caliper, NEW: #lmg4006117 $219.75 ea
*Note: core charge, exchange required
Murcielago models
Front, brake caliper, NEW: #lmm3100899F $1,889.75 per caliper*
Rear, brake caliper, NEW: #lmm3200900R $2,389.75 per caliper*
Brake caliper hose, front or rear, requires 1 per caliper, NEW: #lmm322988 $247.75 ea
*Note: core in advance required
Cables & related parts
Accelerator Cable Assembly, Countach: #lm3094 $197.75 ea
Speedometer Cable, Countach: #lm5119040 $197.75 ea
Accelerator Cable assembly, Espada: #lm42046 $129.75 ea
Speedometer cable, Espada: #lm5109581 $189.75 ea
Accelerator wire, 98 inches, Jalpa: #lm3094 $119.50 ea
Accelerator wire end with ball joint, attaches to pedal, Jalpa: #lm13008 $69.75 ea
Accelerator wire exterior sheathing, Jalpa, sold by the foot: #lm3094SH $8.75 per foot
Choke cable, Jalpa: #lmjcc $119.50 ea
Speedometer Cable, USA version, Jalpa: #lm5115453US $189.75 ea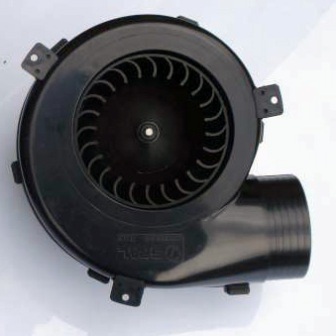 Speedometer Cable, Euro version, Jalpa: #lm5113543EU $189.75 ea

Coolant system & related parts
Blower motor, multi speed, all models, specify right or left: #fr60658 $447.50 ea
Cooling system, radiator fan switch: #lm170164 $129.50 ea
Cooling system, radiator switch gasket: #lm170550 $9.50 ea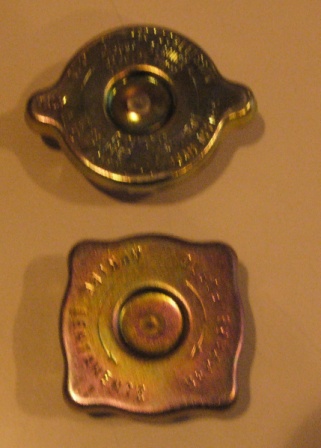 Radiator fan motor, motor only, NEW: #lm170516 $449.50 ea*exchange
Radiator fan switch, all Countach models: #lm1701645 $89.75 ea
Radiator / Expansion tank cap, all Countach models: #lm1704296 $64.95 ea
Radiator / Expansion tank cap, 2 ear type, made in Italy, 0.90 FIM, cad plated: #fr137644 $54.75 ea
Radiator / Expansion tank cap, square type, made in Italy, 1.1 FIM, cad plated: #fr137644 $54.75 ea
Temp sender, Countach: #lm180133 $89.75 ea
Thermostat, Countach: #lm172034 $149.95 ea
Thermostat, Countach Anniversary: #lm172619 $149.95 ea
Thermostat housing gasket, Countach: #lm172191 $9.75 ea
Thermostat, 3 hose inlets, Countach: #lm170989 $189.95 ea
Water Pump, Countach & LM002, Re-built your core: #lm002WP-R $875.00
Water Pump Gasket: #lm1704578 $9.75 ea
Water Pump Gasket: #lm1700391 $9.75 ea



Fuel system & related parts
Weber Carb rebuild kit, 36 DCNF: #92115-36 $119.75 ea
Weber Carb rebuild kit, 40 DCNF: #92115-40 $119.75 ea
Weber Carb rebuild kit, 42 DCNF: #92115-42 $119.75 ea
Weber Carb rebuild kit, 44 DCNF: #92115-44 $119.75 ea
Weber Carb rebuild kit, 40 DCOE: #92115-40 $119.75 ea
Weber Carb rebuild kit, 45 DCOE: #92115-45 $119.75 ea (size of needle & seat required)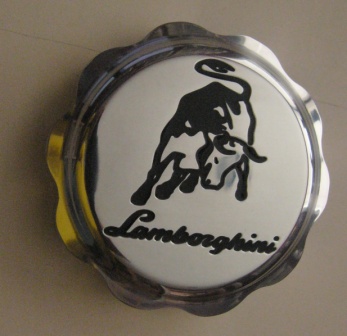 Carb base insulator block, all DCNF: #5405931 $37.50 ea
Carb base gaskets, 2 required, all DCNF: #1319921 $7.50 ea
Carb top Air Horn Gasket, 2 required, all DCNF: #66800 $6.50 ea
Carb float: #92111 $68.75 ea
Fuel Filler Cap, Satin, Stainless Steel Engraved with Lamborghini Word & Bull: #SP3402 $224.75 ea
Fuel line, yellow, 8mm ID, per inch: #frZFL6X8 $18.75 per inch


Fuel line, yellow, 10mm ID, per inch: #frZFL6X10 $19.75 per inch



Fuel System
In tank fuel sending unit, most models, rebuilt/restored: #171469r $397.50* per unit, estimate
Each unit varies so note that other charges may apply, for a quote to rebuild, restore or remanufacture send us your core for evaluation
*Note: Core in advance required, see bottom of page for more details.
In tank fuel sending unit, all models, NEW, aftermarket: #171469n $349.75 ea
This is a 'universal' sender that you need to modify the length of the float arm to match the old unit in the tank
Gaskets, seals & related parts
Countach models
Engine gasket set, with head gaskets & seals, 5000S CARB models: #lm1526488 $1,675.00 set
Engine seal ring set, 5000S CARB: #lm1526468 $679.50 set
Engine gasket set, with head gaskets & seals, all 4 valve models: #lm29245 $1,675.00 set
Engine seal ring set, all 4 valve models: #lm29243 $679.50 set
Exhaust gasket, 6 required: #lm1101178 $44.50 ea
Valve cover aluminum washer/o-ring seal, not included in kits above, all models, 32 required: #lm8600606 $4.65 ea
Head gaskets, 2 valve models: #lm1120593/2v $429.75 per side
Head gaskets, 4 valve models: #lm1120594/4v $429.75 per side
Intake manifold gasket O-ring, 12 required: #lm8604701 $4.97 ea
Top end gasket set, no head gaskets, 2 valve models: #lm11202/2v $529.50 set
Top end gasket set, no head gaskets, 4 valve models: #lm11204/4v $529.50 set
Valve/cam cover gasket set, Countach 2 valve models: #lm1119358/9 $189.75 set
Valve/cam cover gasket set, Countach 4 valve models: #lm1120811/13 $189.75 set
Valve cover end cap gasket, Countach 4 valve models: #lm1121012 $12.75 ea
Gasket, top end, 2 required, Countach 4 valve models: #lm1121254 $12.75 ea
Valve cover gaskets, LM002: #lm1120811/13-LM $189.75 set
Oil sump gasket, all Countach models #lm182413 $28.50 ea
Oil pipe gasket, all Countach models #lm18030 $4.65 ea
Oil pickup tube gasket, all Countach models #lm182412 $6.45 ea
Water Pump Gasket: #lm1704578 $9.75 ea
Water Pump Gasket: #lm1700391 $9.75 ea

Hose / Braided / Cavis
Black Braided air, coolant, fuel, oil & vacuum hose.
Constructed from a seamless synthetic rubber inner with a black textile braid exterior suitable for under bonnet use. Sized in (mm) Millimeters, I.D. Inside Diameter.
Brake Booster Hose, for booster only, 12mm ID: #fr110198 $17.75 per foot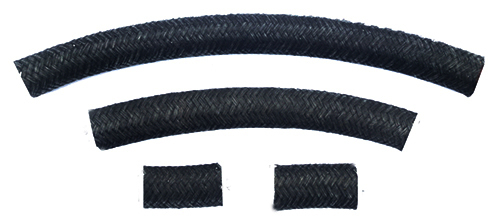 , minimum 3 foot order
Brake Booster Hose, for booster only, 13mm ID: #fr110199 $18.75 per foot, minimum 3 foot order
Braided Fuel, Oil & Vacuum Hose, Black, 3.2mm #bfh3.2 $7.75 per foot, minimum 3 foot order
Braided Fuel, Oil & Vacuum Hose, Black, 3.5mm #bfh3.5 $8.75 per foot, minimum 3 foot order
Braided Vacuum Hose, Black, 4.5mm #bvh4.5 $9.75 per foot, minimum 3 foot order
Braided Fuel, Oil & Vacuum Hose, Black, 5mm: #bfh5.0 $9.75 per foot, minimum 3 foot order
Braided Fuel, Oil & Vacuum Hose, Black, 5.5mm: #bfh5.5 $10.75 per foot, minimum 3 foot order
Braided Fuel, Oil & Vacuum Hose, Black, 7mm: #bfh7.0 $11.75 per foot, minimum 3 foot order
Braided Coolant Hose, Black, 7mm: #bch7.0 $11.75 per foot, minimum 3 foot order
Braided Fuel, Oil & Vacuum Hose, Black, 7.5mm: #bfh7.5 $12.75 per foot, minimum 3 foot order
Braided Fuel, Vacuum Hose, Black, 9mm: #bfh9.0 $13.75 per foot, minimum 3 foot order
Braided Fuel, Vacuum Hose, Black, 10mm: #bfh10.0 $14.75 per foot, minimum 3 foot order
Braided Air, Fuel, Vacuum Hose, Black, 13mm: #bfh13.0 $16.75 per foot, minimum 3 foot order
Braided Air, Fuel, Vacuum Hose, 14mm: #bfh14 $17.75 per foot, minimum 3 foot order
Braided Air, Fuel, Vacuum Hose, Black, 16mm: #bfh16.0 $19.75 per foot , minimum 3 foot order
Braided Air, Smog Hose, Black, 12mm: #bah12 $19.75 per foot, minimum 3 foot order
Braided Air, Smog Hose, Black, 17mm: #bah17 $23.75 per foot, minimum 3 foot order
Braided Air, Smog Hose, Black, 19mm: #bah19 $34.75 per foot, minimum 3 foot order
Braided Air, Smog Hose, Black, 22mm: #bah22 $46.75 per foot

, minimum 3 foot order
Oil/Smog hose, heavy duty, Black, 25mm: #fr49981 $51.75 per foot, minimum 3 foot order
Cavis Blue/Green Fuel Hose:
5x9 / 5mm ID: #CAV5x9 $13.75 per foot, minimum 3 foot order
7x12 / 7mm ID: #CAV7x12 $16.75 per foot, minimum 3 foot order
10x15 / 10mm ID: #CAV10x15 $19.75 per foot, minimum 3 foot order
16x23 / 16mm ID: #CAV16x23 $21.75 per foot, minimum 3 foot order
Heater Duct Hose
Heater Duct Hose, all models, 30mm ID: #fr2016/30 $28.75 per foot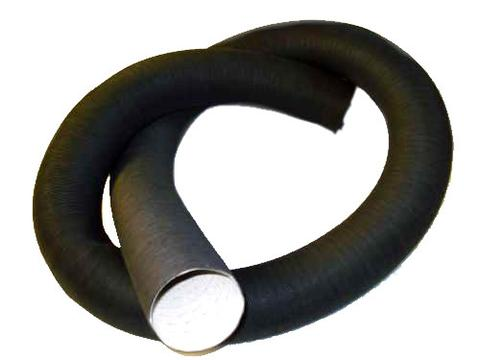 Heater Duct Hose, all models, 45mm ID, per foot: #fr2016/45 $29.50 per foot
Heater Duct Hose, all models, 60mm ID, per foot: #fr2016/60 $29.75 per foot
Heater Duct Hose, all models, 80mm ID, per foot: #fr2016/80 $32.75 per foot
Heater Duct Hose, all models, 90mm ID, per foot: #fr2016/90 $33.75 per foot
Radiator coolant Hose, Fabric wrapped appearance, all models:
#CF7, 7mm ID, Black satin finish: $14.75 per foot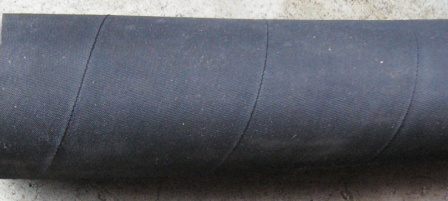 , minimum 3 foot order
#CF8, 8mm ID, Black satin finish: $15.75 per foot, minimum 3 foot order
#CF10, 10mm ID, Black satin finish: $17.75 per foot, minimum 3 foot order
#CF12, 12mm ID, Black satin finish: $18.75 per foot, minimum 3 foot order
#CF13, 13mm ID, Black satin finish: $19.75 per foot, minimum 3 foot order
#CF16, 16mm ID, Black satin finish: $21.75 per foot, minimum 3 foot order
#CF18, 18mm ID, Black satin finish: $23.75 per foot, minimum 3 foot order
#CF19, 19mm ID, Black satin finish: $26.75 per foot, minimum 3 foot order
#CF35, 35mm ID, Black satin finish, max continues length 3 feet: $34.75 per foot, minimum 3 foot order
#CF 40, 40mm ID, Black Satin Finish: $38.50 per foot, minimum 3 foot order

Lamborghini Stock OEM Ignition Wire Sets


Sets are complete as original and include connectors, boots and coil to distributor wires.
MIURA SV (1 DISTRIBUTOR ), red/white: #9977 $997.50 set
MIURA SV (2 DISTRIBUTOR ), black/white: #10344 $1,187.50 set
LAMBORGHINI LM, #9978 $997.50 set
DIABLO, #9990 $1,287.50 set
DIABLO SV 6.0, #10342 $1,287.50 set
COUNTACH 5000 S 2 VALVE, #9992 $1,129.00 set
COUNTACH 5000 4 VALVE, #9979 $1,129.00 set
COUNTACH Anniversary 4 valve, black/white: #9991 $1,297.50 set
LM002, #9992 $1,129.75 set
JARAMA, #10345 $987.50 set
EASPADA / JARAMA / ISELERO / MIURA, #10344 $1,197.50 set
URRACO 250, Black: #10341 $1,197.50 set
URRACO P200 / 250, Red/White: #10391 $1,197.50 set
350 GT / 400 GT (2 Distributors): #1034 $1,297.50 set
Ignition & related parts
Countach models
Distributor Cap, Single distributor cap engine: #lm161931 $1,129.50 ea
Distributor Cap, Twin distributor cap engine: #lm9530048 $997.50 ea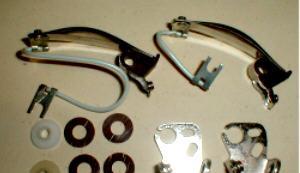 Distributor Cap, Countach, 25th Anniversary: #lm95300A $1,129.50 ea
Distributor Cap, Single coil wire, LM002: #lm95300 $989.95 ea
Distributor Cap, Two coil wire, LM002: #lm0048-2 $989.95 ea
Distributor ignition condenser: #LM1607059 $47.50 ea
Distributor Points with base, 3 spring short lead: #lm0083 $79.95 ea
Distributor Points with base, 3 spring long lead: #lm0084 $79.95 ea
Distributor Points with base, 4 spring short lead: #lm0085 $89.95 ea
Distributor Points with base, 4 spring long lead: #lm0086 $89.95 ea
Distributor timing chain, 2 required: #lm1219420 $174.50 ea
Ignition Rotor, single distributor models: #lm16193 $389.95 ea
Distributor ignition rotor, twin distributor models: #lm0289 $349.95 ea
Ignition coil power module, some Countach models: #lmBKL3B $269.75 ea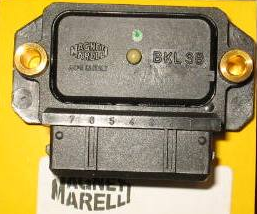 Ignition coil module BKL3B for coils AEI500B/C & AEI600A/G: #lmBKL3B $269.75 ea
Ignition power module, Diablo: #lm1630792 $875.00 ea
Ignition Point, 2 required per distributor: #lm083084: $79.75 ea.
Screw in plug wire connector, early models, orange: #fr1601324 $8.75 ea

Lens, Lights, Electrical & related parts


Light, side direction indicator: #lmCSDI $119.50 ea
Light, front turn signal lens, amber/clear, Driver side: #lm6032D $197.50 ea


Light, front turn signal lens, amber/clear, Pass side: #lm6032P $197.50 ea


Side marker lamp, US version, Amber, complete assembly: #lm60780300 $97.50 ea
Side marker lamp, US version, Amber, lens only: #lm60780300L $47.50 ea


Side marker lamp, US version, Red, complete assembly: #lm60780400 $97.50 ea
Side marker lamp, US version, Red, lens only: #lm60780400L $47.50 ea
Side marker lamp, Euro, Amber, all models: #lm60054 $129.50 ea



Mirrors & related parts


Mirror, original exterior side view, driver side: #fr60058OE $279.50 ea*
Mirror, Drivers/Side, Vitaloni, "California Style", manual: #5105 $129.99 ea*


Mirror, Pass/Side View/Vitaloni, "California Style", manual: #5106 $129.99 ea*


Mirror, Vitaloni "Baby Tornado", manual, Set, 1 LH & 1 RH: #VTOSM $259.90 set*


Mirror, Vitaloni "Baby Bravo", manual, Set, 1 LH & 1 RH: #VT5856 $249.95 set*



Rear View Mirror, Vitaloni, All Models: #fr60032 $349.50 ea*


Rear View Mirror, Aftermarket, with windshield mount, All Models: #fr60032A $149.50 ea*
*Note: mirrors listed are manual, Not Electric.

Rubber, Seals & related parts / Countach
Brake pedal pad, Countach, 400 GT: #lm42012 $78.50 ea
Clutch pedal pad, Countach, 400 GT: #lm42012 $78.50 ea
Door Glass Fuzzy Strip, between inner or outer door panel & glass, 8 foot section: #DGFS1 $98.50 ea
Door rubber seal, all Countach models: #lm7090005D $129.50 per door
Front bonnet rubber seal, all Countach models, 12' required: #lm7090005fb $119.75 ea
Gear Shift rubber boot: #lm2424644 $86.75 ea
Gear Shift rubber boot cover: #lm2412784 $86.75 ea
Trunk/Engine rubber seal, 13' required: #lm7090004T $149.75 ea
Window channel gasket, black fuzz hard formed, 6.5': #lm6150 $97.75 per door
Window Channel Gasket, hard formed, 6' per section, correct for most models: #fr615098/6 $79.75 per section

Countach


Axel shaft gasket: #lm2506601 $29.95 ea
Bertone emblem, 2 required per car: #lm6113335 $134.75 ea


Center wheel cap, Countach: #lm521958 $69.95 ea


Clutch master cylinder: #lm42071 $597.75 *
Clutch master cylinder, anniversary only: #lm42199 $497.75 *
Clutch slave cylinder, through 1988: #lc212093 $429.75 *
Clutch slave cylinder, 1989 & on: #lc212167 $429.75 *
* core in advance required
Clutch slave hose: #lc211061 $129.75 ea
Clutch kits, go to: Clutch Section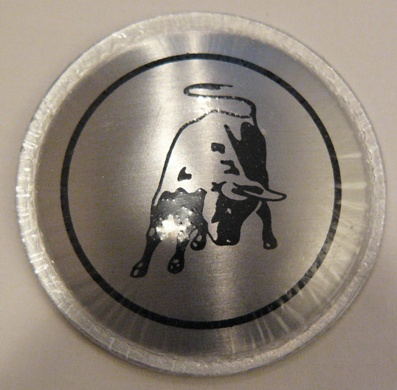 Cooling system, radiator fan switch: #lm170164 $129.50 ea
Cooling system, radiator switch gasket: #lm170550 $9.50 ea
CV Joint Boot, includes both clamps: #lm0404 $59.75 per joint


Cylinder liner, 5000 S, special order only: #lm181996 $479.50 ea
Drive shaft gasket: #lm2506601 $4.50 ea
Engine
Air box top intake gaskets, injected models only, 2 required: #lm132371 $98.75 ea
Cam follower: #lm1202917 $249.50 ea
Valve guide, exhaust: #lm1229718 $67.95 ea
Valve guide, intake: #lm1229717 $67.95 ea
Valve seal: #lm7M109675 $13.50 ea
Valve, exhaust: #lm1220819 $479.50 ea
Valve, intake: #lm1229714 $249.50 ea
Main bearings, standard: #lm91493st $1,445.50 set
Connecting rod bearings, 24 required: #lm14002C $1,445.50 set
Thrust bearings, standard: #lm140124 $347.65 set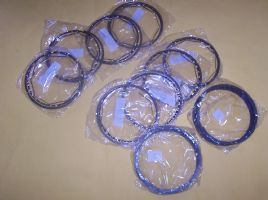 Timing chain, 2 required: #lm12051C $349.95 ea
Timing gear shaft: #lmMD003C $341.75 ea
Thrust ring set: #lm14012C $249.75 set
Piston assembly, 82.50mm standard: #lm16034 $449.75 ea
Piston rings, standard, 12 required: #lm3400940 $975.50 set
Engine Mount, side, 2 required: #lm8927601 $239.50 ea
Engine Mount, rear, 2 required: #lm8921412 $259.50 ea
Expansion tank cap, 2 ear type, made in Italy, 0.90 FIM, cad plated: #137644 $54.75 ea
Expansion tank cap, square type, made in Italy, 1.1 FIM, cad plated: #137644 $54.75 ea
Front wheel bearing, inner: #lm8503508 $87.45 ea
Front wheel bearing, outer: #lm8523505 $249.75 ea
Exhaust system hanger: #fr20240 $26.50 ea



Factory Clutch Kit, S, 4V, 5.0 and 5.2: #2lm1401 $3,875.00
Factory Flywheel, Special Order, 8 week delivery. #lmDFW $1,695.00
Fuel Filter: #lm051 $49.95
Fuel filler cap with Logo, Polished Stainless, all models with screw on type cap: #SP3402 $197.95 ea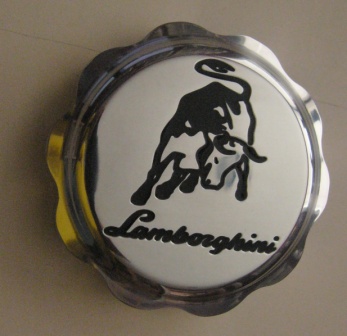 Fuel pump, Countach, all injected models, NEW: #lm4973 $389.95*exchange
Heater fan motor, motor only, specify RH or LH: #lm60091600 $347.50 ea
Horn Button, 1 terminal, all models: #lm00231 $119.75 ea
Main bearing set, Standard or 1st oversize, specify when ordering: #lm14068 $879.50 set
Oil filter, canister type: #lm1188 $79.95 ea
Oil filter, gasket for canister type filter: #lm1501128 $8.50 ea
Oil filter, screw on type: #lm11002 $74.95 ea
Oxygen sensor, Countach, all models, 2 required: #lm002021176 $197.75 ea


Shocks: Go back to our Homepage for "Rebuilt Parts" in Lamborghini Models
www.ItalianCarParts.com
Strut, Ball & Cup Type, supports door in UP position: #lm7021001 $169.50 ea*exchange
Strut, Bolt Type, supports door in UP position: #lm7021195 $169.95 ea*exchange
Strut, front bonnet, all Countach models: #lm7059026 $169.95 ea*exchange
Tie Rod End: #lm5113897 $189.95 ea


Timing chain w link, 5000S, 2 valve: #lm1219420 $249.50 ea
Valve guide, exhaust: #lm1229718 $67.95 ea
Valve guide, intake: #lm1229717 $67.95 ea
Valve seal: #lm7M109675 $13.50 ea
Valve, exhaust: #lm1220819 $479.50 ea
Valve, intake: #lm1229714 $249.50 ea
Wheel center cap, Countach: #lm5219588 $89.95 ea


Wiper motor, all Countach models: #lm901 $575.00
Wiper blade, long, all Countach models: #lm6111300 $89.75 ea
Wiper blade, short, all Countach models: #lm6111019 $77.75 ea

Countach LM002
Bertone emblem, 2 required per car: #lm6113335 $97.75 ea


Clutch kits, go to: Clutch Section
Clutch master cylinder, New: #lm42071 $675.00*exchange
Cooling system, radiator fan switch: #lm170164 $129.50 ea
Cooling system, radiator switch gasket: #lm170550 $9.50 ea
Coil, good used, 3 terminal: #lm16193u $275.00 ea
CV Joint Boot, includes both clamps: #lm0404 $59.75 per joint


CV Joint Boot, Front inner: #lm2527217 $169.95 each
CV Joint Boot, Front outer: #lm2527216 $279.95 each
CV Joint Boot, Rear: #lm2527218 $219.95 each
CV Joint Boot, Shaft: #lm2527218 $189.95 each
Fuel filler cap with Logo: #SP3402 $169.95 ea
Exhaust system hanger: #fr20240 $26.50 ea



Horn Button, 1 terminal, all models: #lm00231 $69.95
Ignition Rotor, single distributor models: #lm16193 $389.95 ea
Valve guide, exhaust: #lm1229718 $67.95 ea
Valve guide, intake: #lm1229717 $67.95 ea
Valve seal: #lm7M109675 $13.50 ea
Valve, exhaust: #lm1220819 $479.50 ea
Valve, intake: #lm1229714 $249.50 ea
Main bearings, standard: #lm91493st $1,445.50 set
Connecting rod bearings, 24 required: #lm14002C $1,445.50 set
Thrust bearings, standard: #lm140124 $447.65 set
Timing chain, 2 required: #lm12051C $349.95 ea
Timing gear shaft: #lmMD003C $341.75 ea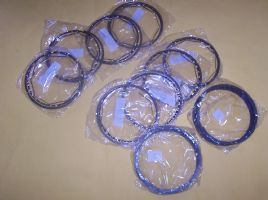 Thrust ring set: #lm14012C $249.75 set
Piston assembly, 82.50mm standard: #lm16034 $449.75 ea
Piston rings, standard, 12 required: #lm3400940 $975.00 set
Oil filter, canister type: #lm1188 $59.95 ea
Oil filter, gasket for canister type filter: #lm1501128 $8.50 ea
Oil filter, screw on type: #lm11002 $64.95 ea
Shocks: Go back to our Homepage for "Rebuilt Parts" in Lamborghini Models
www.ItalianCarParts.com
Thermostat, 3 hose inlets: #lm1709894 $149.95 ea
Thermostat, standard type, Countach/Diablo engine: #lm108135 $149.95 ea
Water Pump, Countach & LM002, Re-built your core: #lm002WP-R $875.00
Water Pump Gasket: #lm1704578 $9.75 ea
Water Pump Gasket: #lm1700391 $9.75 ea
Wheel center cap, Countach: #lm5219588 $79.95 ea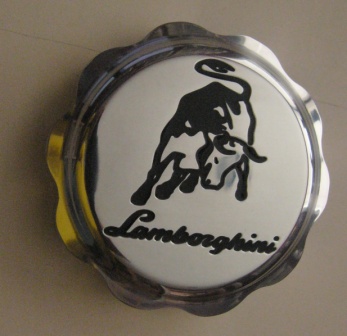 Window channel gasket, black fuzz hard formed: #lm6150 $89.95 per door

Other Parts
Polished Stainless Steel Fuel Cap with Engraved Bull, fits all models: #SP3402 $199.95 ea

Diablo
AC Belt: #lm4529536 $64.75 ea


CV Joint Boot, includes both clamps: #lm0404 $59.75 per joint


Driveshaft boot: #lm2532668 @
Front Brake Disc. 1990-92: #lm6447010 $795.50 each
Fuel filler cap with Logo: #SP3402 $169.95 ea
Fuel filter, 2 required: #lm1344 $146.75 ea
Intake manifold gasket O-ring set: #lm8604701 $47.75 set
Clutch kits, go to: Clutch Section
Clutch Kit, 91-94 models, Lamborghini original: #lm21505 $3,675.00*exchange
TO bearing, 91-94 models, Lamborghini original: #lmdt2129 $1,478.20 ea
Pilot bearing, 91-94 models, Lamborghini original: #lmdt4101 $147.80 ea
Clutch Kit, 95+ models, Lamborghini original: #lmCK2 $4,475.00*exchange
TO bearing, 95+ models, Lamborghini original: #lmdt2129 $1,478.20 ea
Pilot bearing, 95+ models, Lamborghini original: #lmdt4101 $47.80 ea
Clutch rod, Diablo SV models: #lm2134956 $397.50 ea
Clutch master cylinder, New: #lm42071 $675.00*exchange
Clutch slave cylinder, New: #lm2136948 $197.50*exchange
Crankshaft oil seal: #lm1829403 $67.85 ea
Distributor, Diablo SV 5.7 & 6.0: #lmDSV16083 $1650.00 ea
Engine gasket set, with head gaskets & seals, Diablo: #lm1532101 $1,475.00 set
Engine gasket set, with head gaskets & seals, Diablo VT: #lm1532101vt $1,675.00 set
Engine gasket set, with head gaskets & seals, Diablo SV: #lm1532101sv $1,775.00 set
Engine seal ring set: #lm1532102 $647.50 set
Head gasket set, OEM, Diablo: #lm012 $1,275.50 set
Head gasket set, Diablo VT: #lm013vt $1,497.50 set
Head gasket set, Diablo SV: #lm013sv $1,697.50 set
Heater Control Valve Diablo models: #lm4526660 $497.89*exchange
Hose, LH intake manifold, Diablo VT: #lm1330524 $89.50 ea
Hose, RH intake manifold, Diablo VT: #lm1330524 $97.50 ea
Ignition coil power module, some Diablo models: #lmBKL3BA $269.95 ea
Ignition rotor: #lm1627730 $675.00 ea
Intake manifold gasket O-ring set: #lm8604701k $47.75 set
Motor mount: #lm1824365 $349.50 ea
Oil drain plug copper washer: #lm520161 $2.25 ea
Valve guide, exhaust: #lm1229718 $67.95 ea
Valve guide, intake: #lm1229717 $67.95 ea
Valve seal: #lm7M109675 $13.50 ea
Valve, exhaust: #lm1220819 $479.50 ea
Valve, intake: #lm1229714 $249.50 ea
Main bearings, standard: #lm91493st $1,275.50 set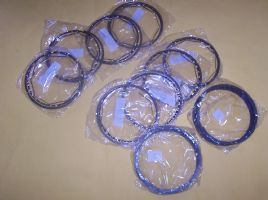 Connecting rod bearings, 24 required: #lm14002C $1,275.50 set
Thrust bearings, standard: #lm140124 $447.65 set
Timing chain, 2 required: #lm12051C $349.95 ea
Timing gear shaft: #lmMD003C $341.75 ea
Thrust ring set: #lm14012C $249.75 set
Piston assembly, 82.50mm standard: #lm16034 $449.75 ea
Piston rings, standard, 12 required: #lm3400940 $997.75 set
Reflector, Red, mounts in bumper: #lm6319022 $39.95 ea
Shocks: Go back to our Homepage for "Rebuilt Parts" in Lamborghini Models
www.ItalianCarParts.com
Strut, supports door in UP position: #lm7021195 $129.95 (exchange required) per strut
Thermostat: #lm108135 $169.75 ea
Thermostat gasket: #lm1726745 $8.75 ea
Valve/cam cover gasket set, Diablo: #lm1120811/13 $169.50 set
Valve/cam cover seal ring set required when doing valve cover gaskets, Diablo: #lm8604703 $69.50 set
Valve guide, exhaust: #lm1229718 $67.95 ea
Valve guide, intake: #lm1229717 $67.95 ea
Valve seal: #lm7M109675 $13.50 ea
Valve, exhaust: #lm1220819 $479.50 ea
Valve, intake: #lm1229714 $249.50 ea
Water Pump, Rebuilt, without power steering: #lm1729615r $ $775.00*
*Note: core in advance required
Water Pump o-ring seal kit, 4 per kit, Diablo: #lm8601801 $9.75 kit
Water Pump o-ring seal, 1 required, Diablo: #lm8609907 $5.75 ea
Water Pump/Alternator belt, Diablo: #lm1725107 $119.50 ea
Water temp sensor: #lm2024394 $99.65 ea
Window channel gasket, black fuzz hard formed: #lm6150 $89.95 per door
Wiper: #lm9420114 $84.75 ea


Rubber, Seals & related parts / Diablo
Door seal, requires 14' per door: #lm104451DS $119.50 per door
Trunk seal: #lmts-d $97.50 ea

Lamborghini Early Models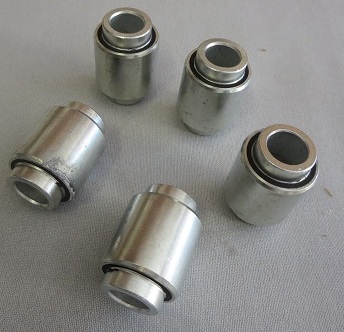 Lamborghini Miura, Espada, Jarama, Islero, 350 Shock Bushings: #lm892160 $78.75 ea




Espada
A arm bushings with rib, Front (8), Rear (8): #lm8921702 $46.95 ea
Air Filter: #lm1304531 $96.75 each
Belts
AC belt, 2 required: #lm45045 $141.50 ea
Belt, 1 required: #lm16046 $28.50 ea
Brake
Brake caliper hose, Front: #lm3101453 $97.50 ea
Brake caliper hose, Rear: #lm3201483 $89.75 ea
Brake Caliper Rebuild Kit, Front: #lm6922 $149.75 per caliper
Brake Caliper Rebuild Kit, Rear: #lm6924 $169.75 per caliper
Brake fluid reservoir: #lm3103947 $79.95 ea
Brake Master rebuild kit, (rubber parts only): #lm4115453k $79.75 kit
Clutch
Clutch kits, go to: Clutch Section
Clutch slave rebuild: #lmsp2029 $439.75 *
Clutch master rebuild: #lmsp2095 $439.75 *
* core in advance required
Rear main seal: #lm13839 $87.50 ea
Engine
Cam follower: #lm1202917 $149.50 ea
Cam shaft, exhaust, good used only: #lmecs/e $875.00 ea
Cam shaft, intake, good used only: #lmecs/i $875.00 ea
Valve guide, exhaust: #lm1229718 $67.95 ea
Valve guide, intake: #lm1229717 $67.95 ea
Valve seal: #lm7M109675 $13.50 ea
Valve, exhaust: #lm1220819 $479.50 ea
Valve, intake: #lm1229714 $249.50 ea
Main bearings, standard: #lm91493st $1,475.50 set
Connecting rod bearings, 24 required: #lm14002C $1,475.50 set
Thrust bearings, standard: #lm140124 $447.65 set
Timing chain, 2 required: #lm12051C $349.95 ea
Timing gear shaft: #lmMD003C $341.75 ea
Thrust ring set: #lm14012C $249.75 set
Piston assembly, 82.50mm standard: #lm16034 $449.75 ea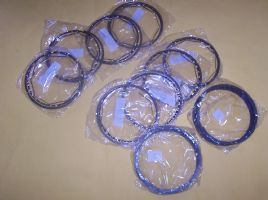 Piston rings, standard, 12 required: #lm3400940 $997.50 set
Oil pressure sender, Espada: #lm150856 $969.85 ea
Piston assembly, 82.50mm standard: #lm16034 $349.75 ea
Gaskets/Seals
Cam cover gaskets: #lm1104887/8 $169.75 set
Cam cover rear end cap gaskets, 4 required: #lm04915 $11.75 ea
Cam cover front cap gasket, 2 required: #lm00906 $11.75 ea
Cam cover front cap gasket, 2 required: #lm01634 $11.75 ea
Carb mounting gasket set: #lm1300290/1 $47.50 set
Differential oil seals, input, 1 required: #lm8615999 $32.75 ea
Differential oil seals, output, 2 required: #lm95850314 $29.75 ea
Differential support gasket, 2 required: #lm16009 $8.75 ea
Differential seal ring, input, 1 required: #lm86159 $39.25 ea
Differential seal ring, output, 2 required: #lm10763 $48.35 ea
Differential seal ring, output, 2 required: #lm86069 $7.48 ea
Distributor support gasket: #lm1600906 $12.50 ea
Engine Gasket Set with head gaskets & seals: #lm1526482 $1,479.00 set
Engine Seal Set: #lm1526462 $697.50 set
Exhaust gasket set, head to header: #lm1101178 $169.75 set
Exhaust gaskets, header to mid pipe, 4 required: #lm44015 $36.75 ea
Exhaust gaskets, mid pipe to rear section, 2 required: #lm44040 $46.75 ea
Exhaust system hanger: #fr20240 $26.50 ea



Head gasket, RH side: #lm1010815 $575.00 ea
Head gasket, LH side: #lm1010816 $575.00 ea
Head end gasket: #lm1104915 $17.50 ea
Rear cover gasket: #lm180029 $12.25 ea
Ignition
Distributor: #lm1608383 $1,249.00 ea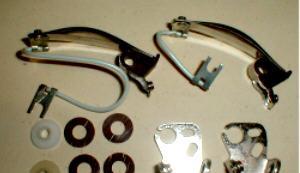 Distributor Cap: #lm1608471 $675.00 ea
Distributor Rotor: #lm1688470 $369.50 ea
Distributor cap, two coil: #lm1609592 $679.50 ea
Distributor ignition condenser: #LM1607059 $47.50 ea
Distributor rotor, two coil: #lm1610712 $369.50 ea
Distributor Points with base, 3 spring short lead: #lm0083 $79.95 ea
Distributor Points with base, 3 spring long lead: #lm0084 $79.95 ea
Distributor Points with base, 4 spring short lead: #lm0085 $89.95 ea
Distributor Points with base, 4 spring long lead: #lm0086 $89.95 ea
Suspension
A arm bushing with rib, Front & Rear, 16 required: #lm892170 $86.45 kit
Ball joint, upper, rear, 2 required: #lm510096 $437.75 ea
Ball joint, upper, front, 2 required: #lm510099 $417.55 ea
Ball joint, lower, front, 2 required: #lm510055 $443.45 ea
Bushing, suspension, 4 required: #lm101010 $39.10 ea
Bushing dowel bolt, 4 required: #lm94943 $12.25 ea
Boot, 400GT Espada: #lm02556 $37.50 ea
CV Joint Boot, includes both clamps: #lm0404 $59.75 per joint


Shocks: Go back to our Homepage for "Rebuilt Parts" in Lamborghini Models
www.ItalianCarParts.com
Steering track rod, center: #lm4305624 $297.95
Steering wheel badge: #lm4301780 $99.95 ea
Steering wheel ring nut: #lm8251801 19.75 ea
Sway bar bush kit, Front: #lm8921801 $254.75 kit
Sway bar bush kit, Rear: #lm8921802 $254.75 kit
Tie rod end, RT thread (2): #lm4305625D $189.95 ea
Tie rod end, LT thread (2): #lm4305625S $189.95 ea
Other Parts
Carb base insulator block, all DCNF: #5405931 $37.50 ea
Carb base gaskets, 2 required, all DCNF: #1319921 $7.50 ea
Carb rebuild kit: #lm92115420 $129.75 ea
Center wheel badge, (ID must be machined, same as wheel badge below): #lm4301780 $99.95 ea
Door seal: #lmDSBR22 $127.50 per door
Exhaust system hanger: #fr20240 $26.50 ea



Fuel line, yellow, 8mm ID, per inch: #frZFL6X8 $18.75 per inch


Fuel line, yellow, 10mm ID, per inch: #frZFL6X10 $19.75 per inch
Speedometer cable, Espada: #lm5109581 $149.75 ea
Transmission oil drain plug: #lm89322 $32.10 ea


Transmission shaft joint: #lm2202205 $347.10 ea
Transmission boot, gear shift cap: #lm240255 $16.20 ea
Turn signal lamp, front: #lm6329832 $97.50 ea
Water pump rebuild kit, espada: #lm8573501k $389.75 kit
Windshield gasket: #lm6515060 $615.50
Window channel gasket, black soft rubber, 8': #lmAS134 $89.95 per door
Window seal, quarter window: #lmQWB22 $47.75 per window

Islero, Islero S
A arm bushings with rib, Front (8), Rear (8): #lm8921702 $46.95 ea
Brake & Clutch pedal pad: #lm42012 $78.50 per pad
Cam cover gasket set: #lm1104887/8 $169.75 set
Carb base insulator block, all DCNF: #5405931 $37.50 ea
Carb base gaskets, 2 required, all DCNF: #1319921 $7.50 ea
Carb rebuild kit: #lm92115420 $129.75 ea
CV Joint Boot, includes both clamps: #lm0404 $59.75 per joint


Clutch slave rebuild: #lmsp2029 $449.75 *
*Note: core in advance required
Clutch T/O bearing: #lm85050 $219.75 ea
Differential gasket & seal kit, 4 "OD: #lm1608/4 $79.00 ea
Differential gasket & seal kit, 8+ "OD: #lm1608/8 $89.00 ea
Distributor: #lm1608383 $469.00 ea
Drive shaft rubber boot, Islero, 400/GT: #lm22022 $288.65 ea
Distributor ignition condenser: #LM1607059 $47.50 ea
Distributor Points with base, 3 spring short lead: #lm0083 $79.95 ea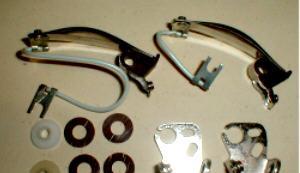 Distributor Points with base, 3 spring long lead: #lm0084 $79.95 ea
Distributor Points with base, 4 spring short lead: #lm0085 $89.95 ea
Distributor Points with base, 4 spring long lead: #lm0086 $89.95 ea
Emergency brake pad set, relined, set of 4: #1358e $279.50 set core in advance required
Engine Gasket Set with head gasket & seals: #lm1526482 $1,479.00 set
Engine Seal Set: #lm1526462 $697.50 set
Oil pressure sender: #lm15085 $489.75 ea


Exhaust gasket set, requires 6: #lm1101178 $24.75 ea
Exhaust system hanger: #fr20240 $26.50 ea


Fuel line, yellow, 8mm ID, per inch: #frZFL6X8 $18.75 per inch


Fuel line, yellow, 10mm ID, per inch: #frZFL6X10 $19.75 per inch


Head gasket, RH side: #lm1010815 $475.00 ea
Head gasket, LH side: #lm1010816 $475.00 ea
Head end gasket: #lm1104915 $17.50 ea
Intake O-ring seal set: #lm8001237 $39.75 set
Valve guide, exhaust: #lm1229718 $67.95 ea
Valve guide, intake: #lm1229717 $67.95 ea
Valve seal: #lm7M109675 $13.50 ea
Valve, exhaust: #lm1220819 $479.50 ea
Valve, intake: #lm1229714 $249.50 ea
Main bearings, standard: #lm91493st $1,275.50 set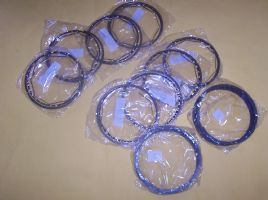 Connecting rod bearings, 24 required: #lm14002C $1,275.50 set
Thrust bearings, standard: #lm140124 $447.65 set
Timing chain, 2 required: #lm12051C $349.95 ea
Timing gear shaft: #lmMD003C $341.75 ea
Thrust ring set: #lm14012C $249.75 set
Piston assembly, 82.50mm standard: #lm16034 $449.75 ea
Piston rings, standard, 12 required: #lm3400940 $997.50 set
Radiator / Expansion tank cap, all Countach models: #lm1704296 $64.95 ea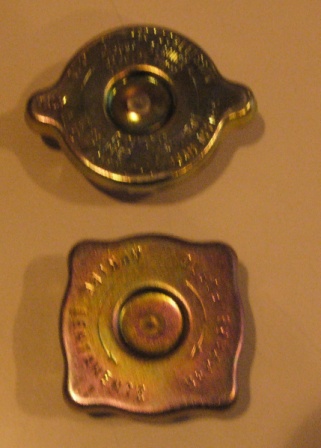 Radiator / Expansion tank cap, 2 ear type, made in Italy, 0.90 FIM, cad plated: #fr137644 $54.75 ea
Radiator / Expansion tank cap, square type, made in Italy, 1.1 FIM, cad plated: #fr137644 $54.75 ea
Shocks: Go back to our Homepage for "Rebuilt Parts" in Lamborghini Models
www.ItalianCarParts.com
Transmission gasket & seal set: #lm24017s $79.75 set
Transmission Mount, Islero: #lmIS2889 $69.95 ea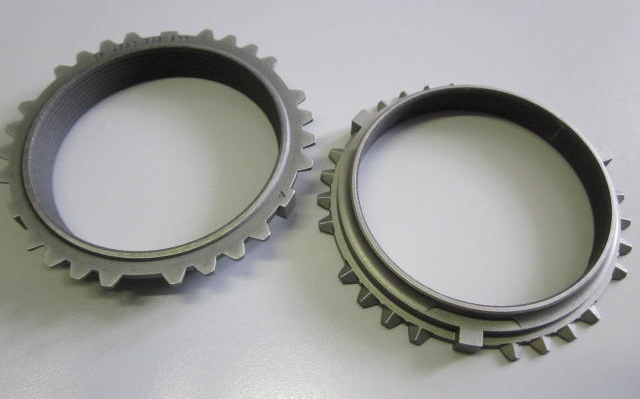 Transmission synchronizer ring, 6 required: #lm2409605 $549.50 ea
Window channel gasket, black fuzz hard formed, 6.5': #lm6150 $89.95 per door
Window channel gasket, black soft rubber, 8': #lmAS134 $89.95 per door

Jalpa
AC Belt: #lm4513469 $46.75
Accelerator Cable assembly, Jalpa: #lm3094 $119.50 ea
Air box hose: #lm13104 $67.50 ea
Alternator/Distributor Drive Belt: #lmADDB $189.75
Axel screw, 16 required: #lm8700812 $2.78 ea
Brake Pad Set, Front: #D163 $189.95
Brake Pad Set, Rear: #D96$169.95
Brake caliper Hose for Front & Rear: #lm3208683 $99.95 each
Brake Caliper, Rebuild, Front: #lm6922 $424.75 per caliper*
Brake Caliper Rebuild Kit, Rear: #lm6924/jalpa $529.75 per caliper *
*Note: core in advance required
Brake Master Cylinder, rebuilt: #lm4207123r $579.95 *
*Note: core in advance required
Cam/Valve Cover Gasket Set, complete: #lm1110832 $129.50 set
Carb base insulator block, all DCNF: #5405931 $37.50 ea
Carb base gaskets, 2 required, all DCNF: #1319921 $7.50 ea
Carb rebuild kit, Jalpa: #lm92115420 $129.75 ea
Center wheel cap, Countach: #lm5219588 $69.95 ea


Choke cable, Jalpa: #lmjcc $119.50 ea
Clutch kits, go to: Clutch Section
Clutch Master Cylinder, rebuilt. #lm9984 $549.75*
*Note: core in advance required
Clutch Slave Cylinder, NEW: #lm107867 $487.50*exchange
Clutch Slave Rebuild, 13/16" bore: #lm21209r $497.75*
Clutch Slave Rebuild, 3/4" bore: #lm21066r $549.75*
*Note: core in advance required
Clutch Hydraulic feed tube: #lm1242 $389.95
Clutch Rear Main Seal Jalpa: #lm110314 $68.75 ea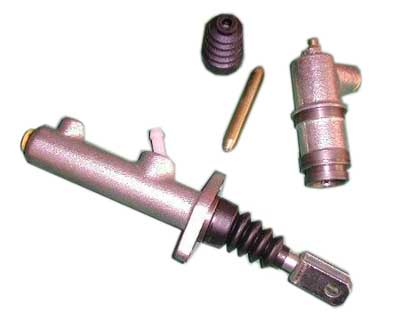 Clutch T/O bearing, Jalpa: #lm2108644 $579.50*
*Note: core in advance required
Cooling system, lower radiator hose: #lm1708587/88 $139.50 ea
Cooling system, radiator fan switch: #lm170164 $129.50 ea
Cooling system, radiator switch gasket: #lm170550 $9.50 ea
Cover gasket, 4 required: #lm1110833 $12.75 ea
Cover gasket, 2 required: #lm1110845 $14.50 ea
Crank Seal, Jalpa: #lm8619002 $89.75 ea
CV Joint Boot, includes both clamps: #lm0404 $59.75 per joint


Differential cover gasket: #lm24081 $7.45 ea
Dipstick tube gasket, 3 required: #lm110861 $4.75 ea
Distributor Cap: #lm1235 $149.95 ea
Distributor ignition condenser: #LM1607059 $47.50 ea
Distributor Rotor: #lm4018 $59.95 ea
Distributor Points with base, 3 spring short lead: #lm0083 $79.95 ea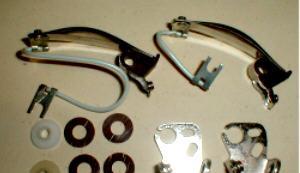 Distributor Points with base, 3 spring long lead: #lm0084 $79.95 ea
Distributor Points with base, 4 spring short lead: #lm0085 $89.95 ea
Distributor Points with base, 4 spring long lead: #lm0086 $89.95 ea
Engine Gasket Set with head gaskets & seals: #lm1526482h $1,579.00 set
Engine Gasket Set without head gaskets, Jalpa: #lm1526492 $1,149.00 set
Engine Seal Set, Jalpa: #lm1526472 $797.50 set
Exhaust gasket set, : #lm1101178 $189.95 set
Exhaust system hanger: #fr20240 $26.50 ea



Fuel Filter, 2 required: #lm6221475 $39.50 ea
Fuel Pump, electric: #lm6211602 $349.50 ea*exchange
Fuel line, yellow, 8mm ID, per inch: #frZFL6X8 $18.75 per inch


Fuel line, yellow, 10mm ID, per inch: #frZFL6X10 $19.75 per inch


Gasket: #lm1219518 $17.50 ea
Gasket, head cover gasket set: #lm833 $552.50 set
Headlight motor relay, 2 required: #lm63111 $19.50 ea
Heater control valve: #lm4710786 $129.50 ea
Heater duct piping, per foot, USA: #1310487us 18.50 per foot
Heater duct piping, per foot, Euro: #1310487eu 18.50 per foot
Oil pressure sender, 350/400 GT: #lm150856 $969.85 ea
Piston assembly, 82.50mm standard: #lm16034 $549.75 ea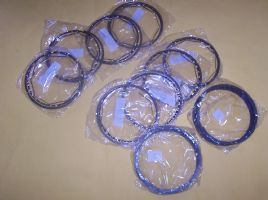 Piston rings, standard, 12 required: #lm3400940 $997.50 set
Radiator / Expansion tank cap, all Countach models: #lm1704296 $64.95 ea
Radiator / Expansion tank cap, 2 ear type, made in Italy, 0.90 FIM, cad plated: #fr137644 $54.75 ea
Radiator / Expansion tank cap, square type, made in Italy, 1.1 FIM, cad plated: #fr137644 $54.75 ea
Radiator fan switch: #lm1701645 $139.75 ea
ROUTE OZ wheel Decal, 1 required per wheel: #lm53200 $19.50 ea
Seal ring: #lm8600901 $6.50 ea
Seal ring: #lm8600902 $8.75 ea
Seal ring: #lm8601500 $6.75 ea
Seal ring: #lm8601802 $6.75 ea
Seal ring: #lm8602002 $6.75 ea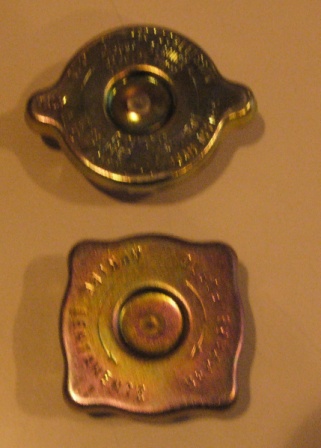 Seal ring: #lm8602301 $6.75 ea
Seal ring: #lm8602801 $7.00 ea
Seal ring: #lm8604401 $7.95 ea
Seal ring: #lm8605802 $8.75 ea
Seal ring: #lm8606201 $8.25 ea
Seal ring: #lm8613202 $24.50 ea
Shocks: Go back to our Homepage for "Rebuilt Parts" in Lamborghini Models
www.ItalianCarParts.com
Speedometer Cable, USA version, Jalpa: #lm5115453US $169.50 ea
Speedometer Cable, Euro version, Jalpa: #lm5113543EU $169.50 ea
Strut, trunk, W/O wing: #lm7029005 $139.50 ea*exchange
Strut, engine lid: #lm7060018 $169.50 ea*exchange
Sway bar bushing kit, rear: #lm8922002 $225.00 kit
Thermostat, 3 hose inlets: #lm1709894 $149.95 ea
Timing cover gasket: #lm1210839 $24.50 ea
Timing chain, 2 required: #lm12051 $287.75 ea
Timing chain gasket, 2 required: #lm1219518 $14.75 set
Timing chain support gaskets: #lm1210877 $39.95 set
Transmission gasket & seal set: #lm24017s $79.75 set
Valve guide, exhaust: #lm1229718 $67.95 ea
Valve guide, intake: #lm1229717 $67.95 ea
Valve seal: #lm7M109675 $13.50 ea
Valve, exhaust: #lm1220819 $479.50 ea
Valve, intake: #lm1229714 $249.50 ea
Water pump rebuilt, Jalpa: #lm8573501k $569.75 *
*Note: core in advance required
Wheel center cap, Jalpa: #lm5219588 $69.95 ea


Window channel gasket, black fuzz hard formed, 6.5': #lm6150 $89.95 per door
Window channel gasket, black soft rubber, 8': #lmAS134 $89.95 per door

350GT, 400GT
Early ignition systems & related parts for Lamborghini models
A arm bushings with rib, Front (8), Rear (8): #lm8921702 $86.45 ea
Air filter, 2 required: #lm130453 $198.40 ea
Ball joint, upper, rear, 2 required: #lm510096 $437.75 ea
Ball joint, upper, front, 2 required: #lm510099 $417.55 ea
Ball joint, lower, front, 2 required: #lm510055 $443.45 ea
Bushing, suspension, 4 required: #lm101010 $39.10 ea
Bushing dowel bolt, 4 required: #lm100796 $12.25 ea
Silent block, sway bar bush, 2 Front, 2 Rear required: #lm8921801 $59.98 ea
Boot, 400GT Espada: #lm02556 $37.50 ea
Brake caliper hose, front, requires 1 per caliper: #lm31014 $179.75 ea
Brake caliper hose, rear, requires 1 per caliper: #lm32014 $169.75 ea
Brake pad set, Front, 350GT: #lm3690 $226.50 set
Brake pad set, Rear, 350GT: #lm3691 $187.75 set
Brake pad set, Emergency pads, 350GT: #lm3692 $169.75 set
Brake Servo Kit, 2 required, 350GT: #lm5018 $224.25 per kit
Carb base insulator block, all DCNF: #5405931 $37.50 ea
Carb base gaskets, 2 required, all DCNF: #1319921 $7.50 ea
Carb rebuild kit, 350GT, 40 DCOE: #lm92115420 $129.75 ea
Brake Caliper rebuilt, Front, 350GT: #lm4589Fr $689.50 per caliper *
Caliper kit, rebuilt, Rear, 350GT: #lm4589Rr $669.50 per caliper *
*Note: core in advance required
Clutch master cylinder, NEW: #lm4201242 $478.50 ea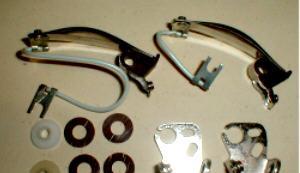 Clutch slave cylinder, rebuilt: #lm4201243r $489.75 ea *
*Note: core in advance required
Distributor Cap, 1 per bank, 2 required: #LM01334 $697.75 ea
Distributor Condenser, CE29T, 1 wire, V6, 8 & 12: #lm0072 $47.95 ea
Distributor Points with base, 3 spring short lead: #lm0083 $79.95 ea
Distributor Points with base, 3 spring long lead: #lm0084 $79.95 ea
Distributor Points with base, 4 spring short lead: #lm0085 $89.95 ea
Distributor Points with base, 4 spring long lead: #lm0086 $89.95 ea
Distributor base gasket, 2 required: #lm10716 $19.75 ea
Engine Gasket Set with head gasket & seals: #lm1526482 $1,679.00 set
Engine Seal Set: #lm1526462 $697.50 set
Exhaust gasket set: #lm1101178 $219.95 set


Exhaust system hanger, 12 required: #fr20240 $26.50 ea


Fuel filter: #lm26618 $59.95
Fuel filter housing gasket: #lm01128 $6.25


Fuel line, yellow, 8mm ID, per inch: #frZFL6X8 $18.75 per inch


Fuel line, yellow, 10mm ID, per inch: #frZFL6X10 $19.75 per inch
Ignition wire set, original OEM, 350 GT / 400 GT (2 Distributors): #LM1034 $1,297.50 set
Oil Filter, cartridge: #lm1188 $69.95 ea
Oil Filter gasket for cartridge: #lm1501128 $9.75 ea
Oil pressure sender, 350/400 GT: #lm150856 $969.85 ea
Valve guide, exhaust: #lm1229718 $67.95 ea
Valve guide, intake: #lm1229717 $67.95 ea
Valve seal: #lm7M109675 $13.50 ea
Valve, exhaust: #lm1220819 $479.50 ea
Valve, intake: #lm1229714 $249.50 ea
Main bearings, standard: #lm91493st $1,397.50 set
Connecting rod bearings, 24 required: #lm14002C $1,397.50 set
Thrust bearings, standard: #lm140124 $447.65 set
Timing chain, 2 required: #lm12051C $349.95 ea
Timing gear shaft: #lmMD003C $341.75 ea
Thrust ring set: #lm14012C $249.75 set
Piston assembly, 82.50mm standard: #lm16034 $449.75 ea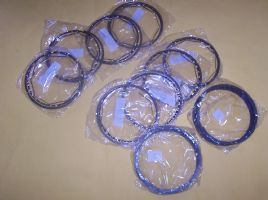 Piston rings, standard, 12 required: #lm3400940 $997.50 set
Radiator / Expansion tank cap, 2 ear type, made in Italy, 0.90 FIM, cad plated: #fr137644 $64.75 ea
Radiator / Expansion tank cap, square type, made in Italy, 1.1 FIM, cad plated: #fr137644 $64.75 ea
Radiator fan switch: #lm1701645 $139.75 ea
Seal ring, outer control arm bushing, 4 required: #lm8613802 $48.75 ea
Silent block, sway bar, 4 required: #lm108748 $54.50 ea
Steering track rod with tie rod end, 2 required: #lmCS-01825 $429.75 ea
Steering track rod, centerlink with 2 non adjustable tie rod ends, 1 required: #lmCS-00937 $489.75 ea
Shocks: Go back to our Homepage for "Rebuilt Parts" in Lamborghini Models
www.ItalianCarParts.com
Thermostat: #lm1702817 $475.50 ea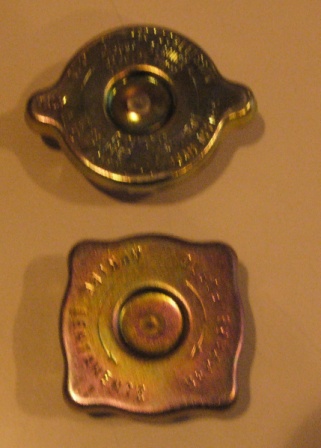 Valve cover gasket set, with 4 cam, 2 oil, 2 distributor & 4 head end gaskets: #lm279vk/350 $247.50 set
Valve guide, exhaust: #lm1229718 $67.95 ea
Valve guide, intake: #lm1229717 $67.95 ea
Valve seal: #lm7M109675 $13.50 ea
Valve, exhaust: #lm1220819 $479.50 ea
Valve, intake: #lm1229714 $249.50 ea
Valve spring, 24 required: #lm12131 $49.65 ea
Water Pump, 330GT, Re-built your core: #lm003wpr core in advance required, "see Rebuilt Parts"
Water Pump seal, 330GT: #lm1769 $269.75 ea
Window channel gasket, black fuzz hard formed, 6.5': #lm6150 $89.95 per door
Window channel gasket, black soft rubber, 8': #lmAS134 $89.95 per door

Jarama, Jarama S
Baldwin Oil Filter & Gasket: #lmS1188 $34.95
Carb base insulator block, all DCNF: #5405931 $37.50 ea
Carb base gaskets, 2 required, all DCNF: #1319921 $7.50 ea
Carb rebuild kit: #lm92115420 $129.75 ea
Clutch kits, go to: Clutch Section
Crank seal, front: #lm8613002 $18.75 ea
Socket for front crank bolt, reproduction: #95970815R $129.75 ea
CV Joint Boot, includes both clamps: #lm0404 $59.75 per joint


Distributor, single: #lm1608383 $489.00 ea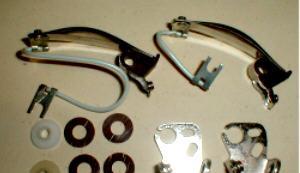 Distributor cap, single: #lm1604509 $489.00 ea
Distributor rotor, single: #lm1688470 $149.50 ea
Distributor cap, two coil: #lm1609592 $549.00 ea
Distributor rotor, two coil: #lm1610712 $369.50 ea
Distributor Points with base, 3 spring short lead: #lm0083 $79.95 ea
Distributor Points with base, 3 spring long lead: #lm0084 $79.95 ea
Distributor Points with base, 4 spring short lead: #lm0085 $89.95 ea
Distributor Points with base, 4 spring long lead: #lm0086 $89.95 ea
Engine Gasket Set with head gasket & seals: #lm1526482 $1,179.00 set
Engine Seal Set: #lm1526462 $697.50 set
Engine, top end gasket set without head or exhaust gaskets: #lm1104887t $649.75 set
Exhaust gasket set: #lm1101178 $99.95 set
Exhaust system hanger, 12 required: #fr20240 $26.50 ea



Flasher/Hazard switch, in dash: #lm61917100 $397.50 ea
Fuel line, yellow, 8mm ID, per inch: #frZFL6X8 $18.75 per inch


Fuel line, yellow, 10mm ID, per inch: #frZFL6X10 $19.75 per inch


Head gasket, RH side: #lm1010815 $575.00 ea
Head gasket, LH side: #lm1010816 $575.00 ea
Head end gasket: #lm1104915 $17.50 ea
Valve guide, exhaust: #lm1229718 $67.95 ea
Valve guide, intake: #lm1229717 $67.95 ea
Valve seal: #lm7M109675 $13.50 ea
Valve, exhaust: #lm1220819 $479.50 ea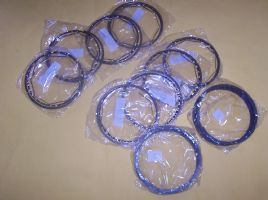 Valve, intake: #lm1229714 $249.50 ea
Main bearings, standard: #lm91493st $1,497.50 set
Connecting rod bearings, 24 required: #lm14002C $1,497.50 set
Thrust bearings, standard: #lm140124 $447.65 set
Timing chain, 2 required: #lm12051C $349.95 ea
Timing gear shaft: #lmMD003C $341.75 ea
Thrust ring set: #lm14012C $249.75 set
Piston assembly, 82.50mm standard: #lm16034 $449.75 ea
Piston rings, standard, 12 required: #lm3400940 $997.50 set
Radiator / Expansion tank cap, all Countach models: #lm1704296 $64.95 ea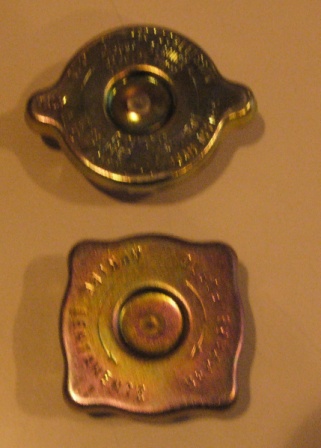 Radiator / Expansion tank cap, 2 ear type, made in Italy, 0.90 FIM, cad plated: #fr137644 $54.75 ea
Radiator / Expansion tank cap, square type, made in Italy, 1.1 FIM, cad plated: #fr137644 $54.75 ea
Shocks: Go back to our Homepage for "Rebuilt Parts" in Lamborghini Models
www.ItalianCarParts.com
Window channel gasket, black fuzz hard formed, 6.5': #lm6150 $89.95 per door
Window channel gasket, black soft rubber, 8': #lmAS134 $89.95 per door

Miura, Miura SV, P400, P400S
Brake master seal kit: #LM4115452 $97.75 kit
Brake increase valve: #LM3204375 $489.50
Brake pad set, front: #lm3106765 $249.75 set
Brake pad set, rear: #lm0500090 $149.75 set
Carb base insulator block, all DCNF: #5405931 $37.50 ea
Carb base gaskets, 2 required, all DCNF: #1319921 $7.50 ea
Carb rebuild kit: #lm92115420 $129.75 ea
Clutch Kit, Lamborghini Original: #LMMCK01 $2,850.00*exchange
Clutch kits, go to: Clutch Section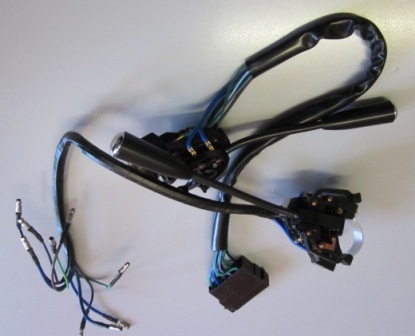 Column Switch, Miura, special order: #lmMCS $1,247.50 ea




CV Joint Boot, includes both clamps: #lm0404 $59.75 per joint


Distributor, less cap: #LM1608383 $689.50 ea
Distributor Cap, 2 distributor type, 6 cylinder per cap: #LM71310801DC $395.75 ea
Distributor Rotor, 2 distributor type: #lm11803 $197.50 ea
Distributor ignition condenser: #LM1607059 $47.50 ea
Distributor Points with base, 3 spring short lead: #lm0083 $79.95 ea
Distributor Points with base, 3 spring long lead: #lm0084 $79.95 ea
Distributor Points with base, 4 spring short lead: #lm0085 $89.95 ea
Distributor Points with base, 4 spring long lead: #lm0086 $89.95 ea
Engine
Cam follower: #lm1202917 $149.50 ea
Cam shaft, exhaust, good used only: #lmecs/e $875.00 ea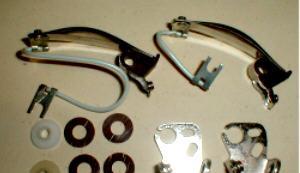 Cam shaft, intake, good used only: #lmecs/i $875.00 ea
Valve guide, exhaust: #lm1229718 $67.95 ea
Valve guide, intake: #lm1229717 $67.95 ea
Valve seal: #lm7M109675 $13.50 ea
Valve, exhaust: #lm1220819 $479.50 ea
Valve, intake: #lm1229714 $249.50 ea
Main bearings, standard: #lm91493st $1,497.50 set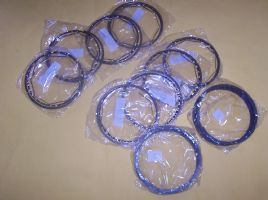 Connecting rod bearings, 24 required: #lm14002C $1,497.50 set
Thrust bearings, standard: #lm140124 $447.65 set
Timing chain, 2 required: #lm12051C $349.95 ea
Timing gear shaft: #lmMD003C $341.75 ea
Thrust ring set: #lm14012C $249.75 set
Piston assembly, 82.50mm standard: #lm16034 $449.75 ea
Piston rings, standard, 12 required: #lm3400940 $997.50 set
Engine Gasket Set with head gasket & seals: #lm1526482 $1,479.00 set


Engine Seal Set: #lm1526462 $697.50 set
Exhaust system hanger: #fr20240 $26.50 ea


Flywheel, Lamborghini Original: #LMMFW01 $4,750.00*exchange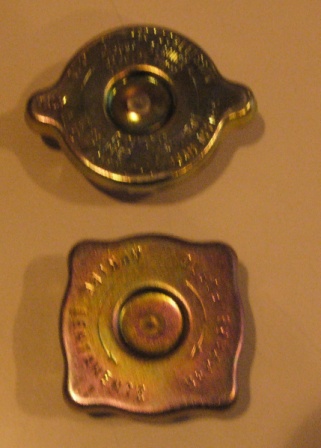 Radiator / Expansion tank cap, all Countach models: #lm1704296 $64.95 ea
Radiator / Expansion tank cap, 2 ear type, made in Italy, 0.90 FIM, cad plated: #fr137644 $54.75 ea
Radiator / Expansion tank cap, square type, made in Italy, 1.1 FIM, cad plated: #fr137644 $54.75 ea
Shocks: Go back to our Homepage for "Rebuilt Parts" in Lamborghini Models
www.ItalianCarParts.com
Miura Wheel Set - P400 SILVER , 7x15, Part # lmLWHE010 $3,750.00 set
Also available in or gold, 7.5" X 15": #LMW715 $3,995.00 set
Also available in silver or gold, 9" X 15": #LMW715 $4,475.00 set
Windshield gasket, front, all Miura P400 models: #lm6515060 $785.00 ea
Window channel gasket, black fuzz hard formed, 6.5': #lm6150 $89.95 per door
Window channel gasket, black soft rubber, 8': #lmAS134 $89.95 per door

Urraco
Belts, Chains & related parts
AC belt: #lm4511027 $99.75
Cam/Timing belt, P250, 2.5 liter, 1 required: #lm1205844 $197.75 ea
Coolant hose, radiator outlet union pipe: #lm1708587 $127.50 ea
Coolant circulation union hose: #lm1708589 $47.50 ea
Timing belt tensioner, P250 2.5 liter, 3 required: #lm8502501 $189.50 ea
Distributor drive belt: #lm1205845 $227.75
Timing chain, right, Urraco P300, 3.0 liter: #lm1219509 $587.50 ea
Timing chain, left, Urraco P300, 3.0 liter: #lm1210945 $369.50 ea
Breaks & related parts
Break master rebuild kit: #lmbmr-ur $225.00 kit
Clutch & related parts
Clutch kits, go to: Clutch Section
Clutch Master, rebuilt: #lm9984r $469.75 *
Clutch Slave, rebuilt: #lm6604r $469.95 *
*Note: core in advance required
Cooling system & related parts
Radiator / Expansion tank cap, all Countach models: #lm1704296 $64.95 ea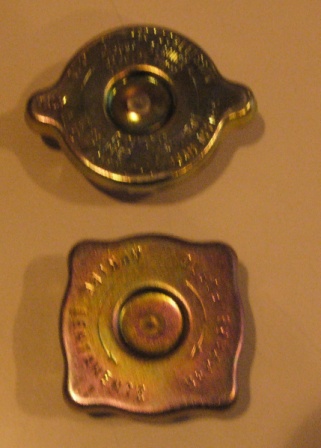 Radiator / Expansion tank cap, 2 ear type, made in Italy, 0.90 FIM, cad plated: #fr137644 $54.75 ea
Radiator / Expansion tank cap, square type, made in Italy, 1.1 FIM, cad plated: #fr137644 $54.75 ea
Thermostat, in line: #lm1719309 $197.25 ea
Water Pump, rebuilt, Espada, Jalpa, Urraco: #LMWP-r $849.50 ea
NOTE: Original water pump core in advance is required, ship to our address at top of page.
Water pump rebuild kit, Espada, Jalpa, Urraco: #lm8573501k $327.85 kit note: kits are non returnable
Water Pump Gasket, Espada, Jalpa, Urraco: #lm1806119 $39.95 ea
Engine
Cam follower: #lm1202917 $149.50 ea
Cam shaft, exhaust, good used only: #lmecs/e $875.00 ea
Cam shaft, intake, good used only: #lmecs/i $875.00 ea
Valve guide, exhaust: #lm1229718 $67.95 ea
Valve guide, intake: #lm1229717 $67.95 ea
Valve seal: #lm7M109675 $13.50 ea
Valve, exhaust: #lm1220819 $479.50 ea
Valve, intake: #lm1229714 $249.50 ea
Main bearings, standard: #lm91493st $1,497.50 set
Connecting rod bearings, 24 required: #lm14002C $1,497.50 set
Thrust bearings, standard: #lm140124 $447.65 set
Timing chain, 2 required: #lm12051C $349.95 ea
Timing gear shaft: #lmMD003C $341.75 ea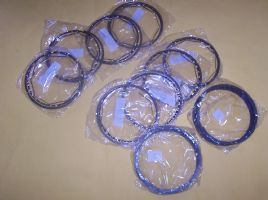 Thrust ring set: #lm14012C $249.75 set
Piston assembly, 82.50mm standard: #lm16034 $449.75 ea
Piston rings, standard, 12 required: #lm3400940 $997.50 set
Timing belt, P250, 1 required: #lm120584 $344.96 ea
Timing belt, P250, 1 required: #lm120585 $297.51 ea
Bearings, P250, 4 required: #lm850251 $75.56 ea
Exhaust system & related parts
Exhaust system hanger: #fr20240 $26.50 ea



Filters & related parts
Air filter: #lm1310375 $89.95 ea
Oil filter: #lm11002 $64.95 ea
Fuel filter: #6221475 $42.50 ea
Fuel system & related parts
Carb base insulator block, all DCNF: #5405931 $37.50 ea
Carb base gaskets, 2 required, all DCNF: #1319921 $7.50 ea
Carb rebuild kit: #lm92115420 $129.75 ea
Fuel Pump: #lm6211602 $329.95*exchange
Fuel line, yellow, 8mm ID, per inch: #frZFL6X8 $18.75 per inch


Fuel line, yellow, 10mm ID, per inch: #frZFL6X10 $19.75 per inch


Gaskets, Seals & related parts
Distributor support gasket: #lm147642 $29.75 ea
Full Engine Gasket set, with head gaskets & seals, all Urraco models: #lm152644 $1,475.50 set
Engine rubber/oil seal set, Urraco 2400: #lm1526465 $549.50 set
Head gasket set only: #lm1120 $949.75 set
Top end gasket set, no head gaskets: #lm1120tes $949.50 set
Valve cover gaskets, top, Urraco:#lm11057 $229.50 set
Valve cover gaskets, bottom, Urraco:#lm11058 $229.50 set
End cap gaskets, 2 required: #lm11085 $12.50 ea
Ignition & related parts
Distributor, 250/200/300: #lm16083 $949.00 ea
Distributor Cap, Two coil cap, Marelli: #lm1609592 $629.50 ea
Distributor Cap Rotor, Two coil type, Marelli: #lm1610712 $367.50 ea
Distributor Points with base, 3 spring short lead: #lm0083 $79.95 ea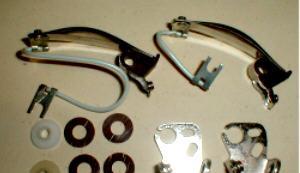 Distributor Points with base, 3 spring long lead: #lm0084 $79.95 ea
Distributor Points with base, 4 spring short lead: #lm0085 $89.95 ea
Distributor Points with base, 4 spring long lead: #lm0086 $89.95 ea
Carb rebuild kit, 40 DCNF Weber: #fr15400 $54.95 ea

Other parts
CV Joint Boot, includes both clamps: #lm0404 $59.75 per joint


Shocks: Go back to our Homepage for "Rebuilt Parts" in Lamborghini Models
www.ItalianCarParts.com
Window channel gasket, black fuzz hard formed, 6.5': #lm6150 $89.95 per door
Window motor: #lm6721175 $279.95 ea*exchange
Window motor/regulator, Rebuilt: #lm6721175r $475.00 core in advance required
Core charges apply on * rebuilt/exchange units
Exchange units must be rebuild-able to receive full or partial credit.
Click To Place Your ORDER!


Click To Return To The ItalianCarParts.Com Homepage!
All prices are in US Dollars.
Price and product availability is subject to change without notice.